Surprise Engagement at Golden Hour
Posted by KARIN MATTHEE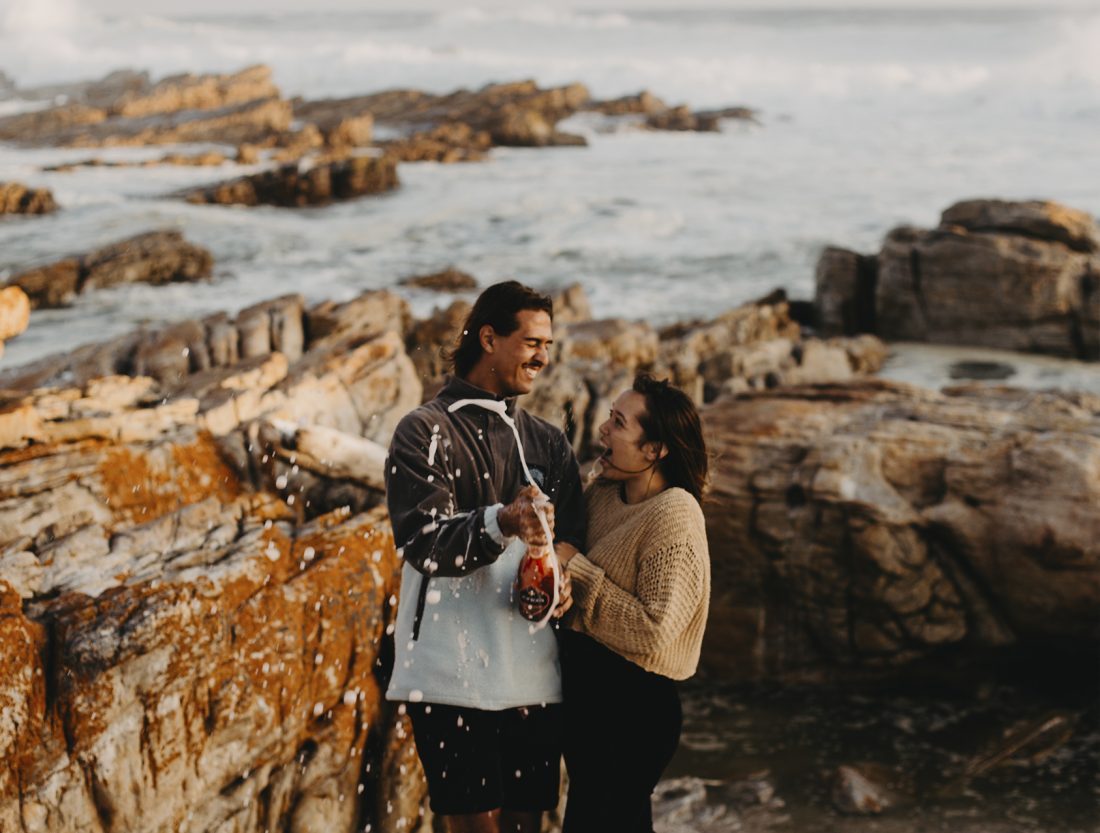 A setting sun, golden light, the element of surprise and a diamond ring. Add a few best friends and a champagne picnic and it's not hard to believe that when Jason asked, Michaela said yes! 
We asked Jason to share more about their dreamy Dear Rae engagement with us – here's what he had to say:
"I knew that Michaela would want our special moment captured, so I knew from the get-go that I had to organise a photographer without making it obvious. One of our friends, Dyallan Knox, is a really good photographer and we had done a couple's shoot with him in the past. He had mentioned shortly after that particular shoot that he'd love to do another one sometime – so naturally I called him when I decided I wanted to ask Michaela to marry me. 
I told him that we'd treat it as a normal couples shoot so that Michaela wouldn't suspect anything. I actually got Dyallan to message Michaela and plan the whole photoshoot with her. In her mind, she had planned the thing. The plan was that somewhere along the line, I'd simply drop on one knee and he'd be there to capture the moment. When I finally did, she said yes – and it was all caught on camera.
I also wanted us to celebrate our special day with people who mean a lot to us. So I asked our really close friends, Henku and Steffi Grobler, if they would be part of it all. I got them to set up a surprise champagne a little bit further down from where we were going to shoot. 
After the proposal, Dyallan asked us to go down the beach to take some more photos and handed us a bottle of champagne. As we made our way down, Henku and Steffi were waiting for us – picnic and setup ready for a collective celebration! Dyallan's girlfriend Skye, who also helped take photos, was there as well. It was truly a wonderful time celebrating with good friends and just living in the moment – with the sun setting and casting a golden light over a day we'll never forget."
The ring
Michaela's ring is a beautiful Three Claw Mini Cognac Diamond Ring in Rose Gold. Jason tells us that she really loves the simplicity and beauty of the rings Dear Rae creates and moreover, what our company stands for – locally, handcrafted pieces with a strong emphasis on women empowerment. 




Photographer: https://dyallanknox.com/ @dyallanknox