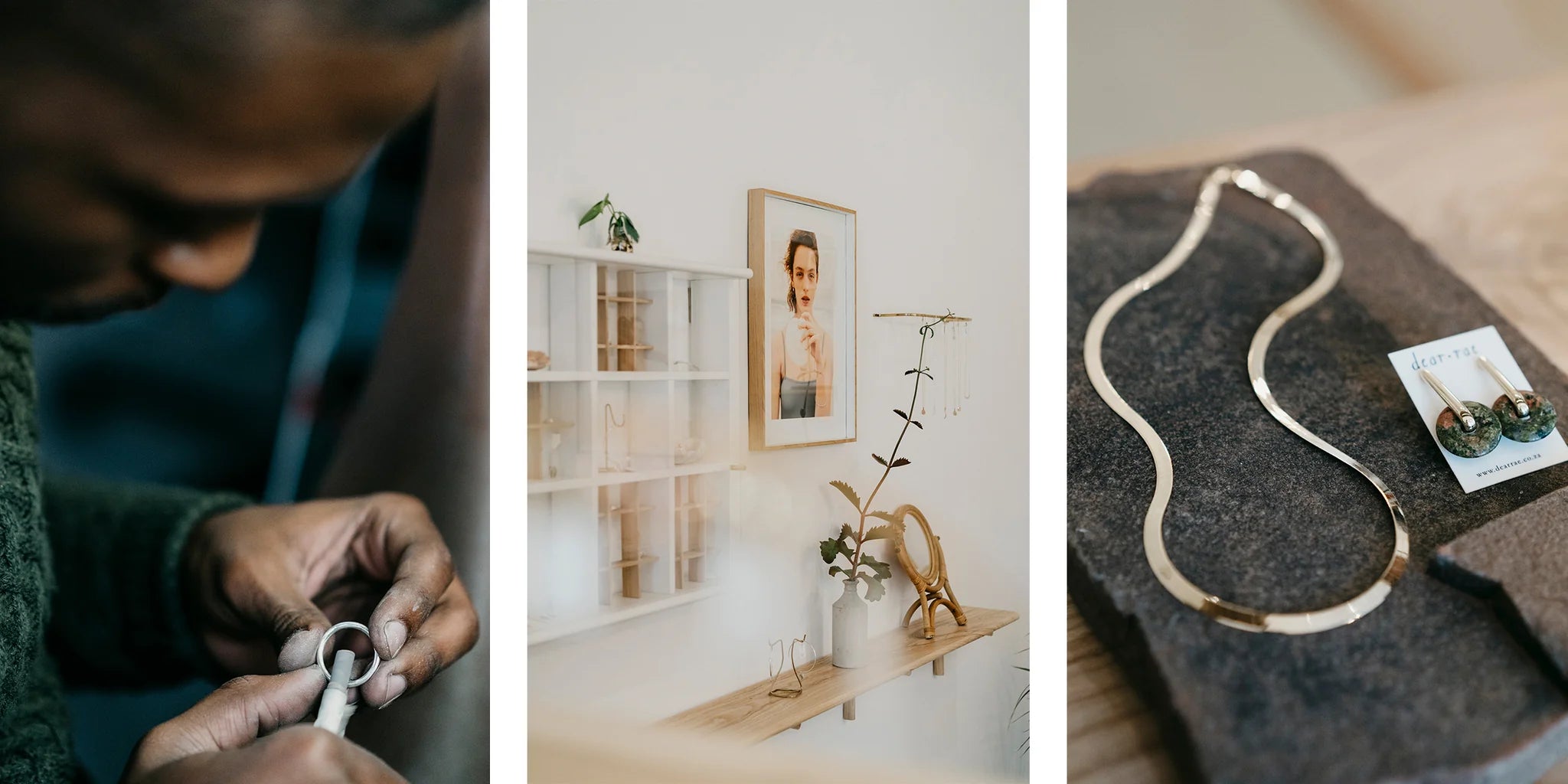 Our Dear Rae World Story
In 2020, with an ever-expanding following both locally and internationally, it made sense for us to update our international online store for overseas customers. We identified the need to create a more streamlined logistics approach to how we sell in foreign countries and after a few nights around the brainstorming table, Dear Rae World was born.
Our new website, dearraeworld.com, offers a user-friendly experience that ensures hassle-free product delivery from South Africa to our main fulfilment centre and handpicked team in the UK. This makes shipping much faster and customs pricing more affordable so that no matter where you are in the world, purchasing and coveting a Dear Rae piece is now fully accessible.
We are so grateful to have Holly Muir heading up the international store, having just made London her new home after being part of our South African team for 2 years. Combining her passion for e-commerce and an insatiable drive to grow our South African business internationally, she now oversees all of our global operations. 
Follow along at @dearrae