NEW COLLECTION: LUCY IN THE SKY
Posted by KARIN MATTHEE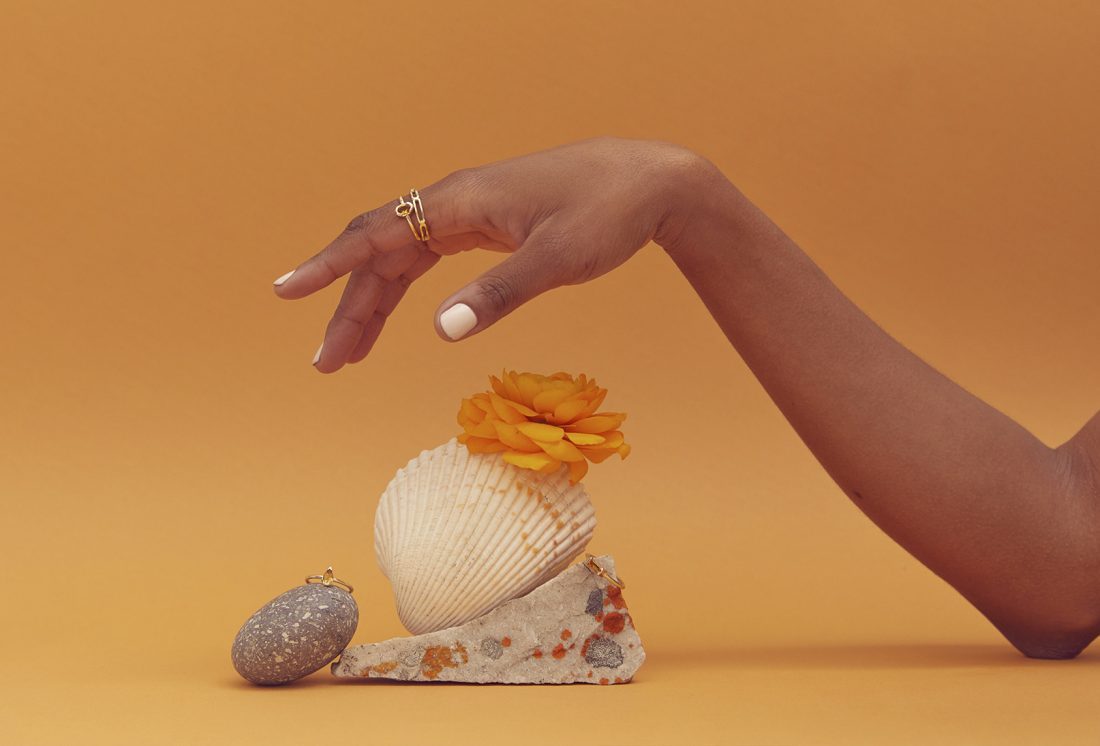 Born of a desire for a space to create without boundaries, 'Lucy in the Sky' is a collection of once-off diamond and recurring semi-precious stone rings that sees Karin delving into an ongoing organic process of pure exploration – succumbing to creative urges as and when they occur. 

It's through this beautiful practice of embracing the present moment that Karin celebrates her deep love of extraordinary stones and the magic that comes with surrendering to instinctive, unencumbered creativity. It's where making in the moment matters more than the outcome, which translates into pieces that display a wonderful sense of freedom and uninhibited playfulness. 
The name of this collection is inspired by John Lennon's 'Lucy in the Sky with Diamonds' – named and written after his 3-year old son came home from school with a pastel drawing of his classmate and first love, Lucy. There on the page was a magical feast of imagery – Lucy flying against a backdrop of exploding multicoloured stars. When Lennon asked his son what it was, the little boy replied: "It's Lucy in the sky with diamonds, Daddy." Inspired by this beautiful and extraordinary depiction of love, Lennon created his own art. 
The song explores fantastical scenes of an imaginary world – where there's tangerine trees and marmalade skies, and yellow and green flowers that grow incredibly high. It's a celebration of bright colours and magical scenarios that lead and return us to a joyful, love-infused chorus about Lucy and her sky with diamonds – the girl with kaleidoscope eyes. Much like this otherworldly song, Karin's new collection is a true ode to beauty, love and the power of imagination.
"I have always had a strong intrigue and attraction to the gemstone world – they all hold magical properties that feel otherworldly to me. Collecting gemstones and coloured diamonds is one of my favourite pastimes, especially ones that catch my eye with their beautiful tones or unusual patterns and textures. Over time, I have built up quite a magnificent array of gemstones. Different shapes, colours and magical powers – what more could you want!?
These stones inspire me to play. Like colourful pieces of candy, I spin them around at different angles; place other gemstones alongside them to see how they play off one another; and then I create little compositions of stones which I set in gold, each cluster telling a different story. 
My hope is that the Dear Rae community feels the magic and wonder of these gemstones. Whether you're getting engaged, married, celebrating a special occasion, a new life or just another trip around the sun – I really do hope that these spectacular slices of earth will be appreciated by those who wear them." 
'Lucy in the Sky' is an ongoing collection of rings that will grow as and when Karin feels the calling to play freely – using diamonds and semi-precious stones she collects along the way.
Dear Rae has pledged to donate 5% of all profits from the 'Lucy in the sky' collection to BREADLINE AFRICA.
Photographer: @katinkabester⁠
Creative direction and product photography: @amy_keevy⁠
Models: @anandabynikita and @khanyamash⁠
Words and story: @munnike