DEAR RAE RING CARE
Posted by KARIN MATTHEE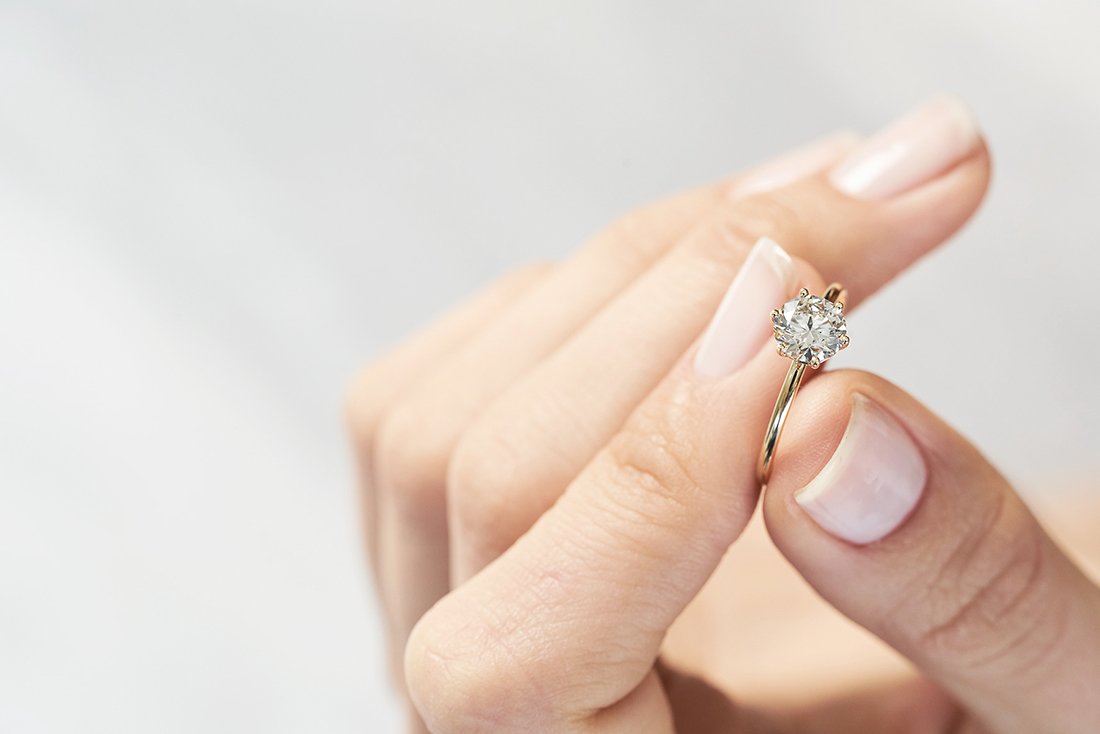 So, you recently bought an exquisite Dear Rae ring. Perhaps it was a gift. Or maybe, just MAYBE, you got engaged! Whichever it may be, welcome to the Dear Rae family. We're so happy to have made you something that with the right amount of love and care, will last an entire lifetime. Or maybe even longer.
GENERAL TIPS & TRICKS:
- Remember that your ring is a precious piece of jewellery and that it's best if it's treated as such. As with most wonderful things in life, jewellery needs to be taken care of in order to last.
- Keep a Dear Rae ring box in your handbag. Should you ever need to take it off while you're out and about, at least you know it has the perfect little home to keep it safe and sound.
- Place a little trinket bowl in your bedroom or bathroom so your ring always has a safe spot in your home.
- The size of your fingers can change due to many reasons, some of which may include the weather, your diet, as well as a whole bunch of womanly factors. Just give it some   time - It will fit again… Promise!
- Most importantly, wear your rings as often as possible. The more you wear them, the more beautiful they become.
WHAT'S THE RIGHT SIZE?
We get a lot of questions about how to know if a ring is the correct size for you.
If you ring slides off very easily and is making you feel nervous, please pop in so we can take a look. However, if your ring fits, and isn't sliding off, we recommend that you wear it for at least a full month before resizing it. Your hands change size depending on the weather and what you're doing, therefore it is better to make sure that it fits under all circustances. Please note that top heavy rings will always tend to swivel - So it may just take some time getting used to.
Resizing your ring is obviously a very personal choice and we are more than happy to assist if you feel unsure. We always want you feeling confident when you wear your Dear Rae treasure, so if something feels off and you're not quite sure if it's the right fit, please do come visit us at any time and we'll be more than happy to help.
CAN I WEAR IT WHILE EXERCISING?
Of course you can! It's not uncommon for fingers to swell whilst working out, so please take this into account and don't panic. If it feels uncomfortable, it's best to place it in your Dear Rae ring box and pop it into your gym bag. Alternatively, you can leave it somewhere safe at home.
If you do some serious weight lifting, rock climbing etc, it's important to consider how hard you are on your hands and what kind of setting your stone is in. A bezel set stone for example, will be more secure, whereas a claw setting is a little bit more delicate and needs a bit more TLC. If you're very hard on your hands, take that baby off - Just to be safe!
KEEP 'EM SPARKLY!
When applying hand creams, rather take your rings of first and place them in a little bowl while you moisturise. If you wish to clean your ring yourself, you can do so with warm, soapy sunlight liquid water and a soft-bristled toothbrush. To really bring on the shine, pop into the studio at any time and we'll give your ring a mini makeover - Buffed to shiny perfection.
Save