THE DEAR RAE JEWELLERY POUCH: A home for your jewels
Posted by KARIN MATTHEE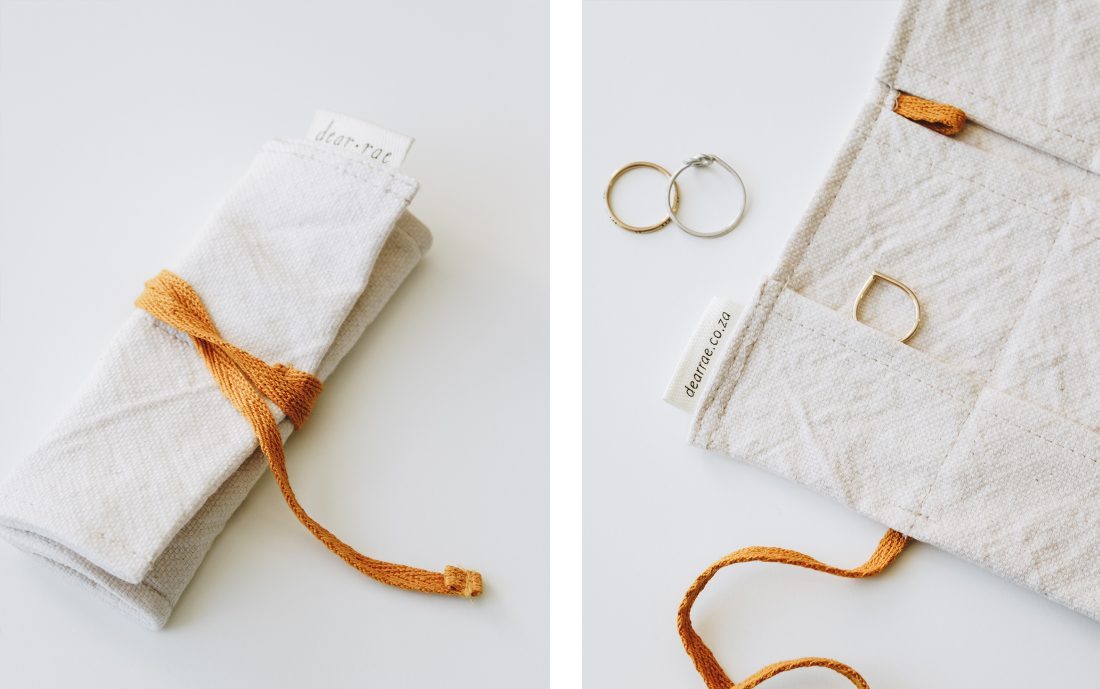 We've been dreaming up ideas for this for quite some time now, and so we're very happy to introduce to you our latest creation: The Dear Rae Jewellery Pouch.
Locally made from natural linen with hand-dyed mustard cotton cords, this sophisticated storage solution is the ideal travel companion – fitting effortlessly into your handbag or toiletry pouch. It conveniently rolls out to lay flat, and includes six slots for organising your rings and earrings, as well as two hoops for attaching pendants. Your collection is kept safe, uncluttered and close by for adornment.
The Dear Rae Travel Pouch is available for R150 in-store or online, and given as a complimentary gift for those purchasing a new engagement ring.