Saying farewell to Ode to the Ocean
Posted by KARIN MATTHEE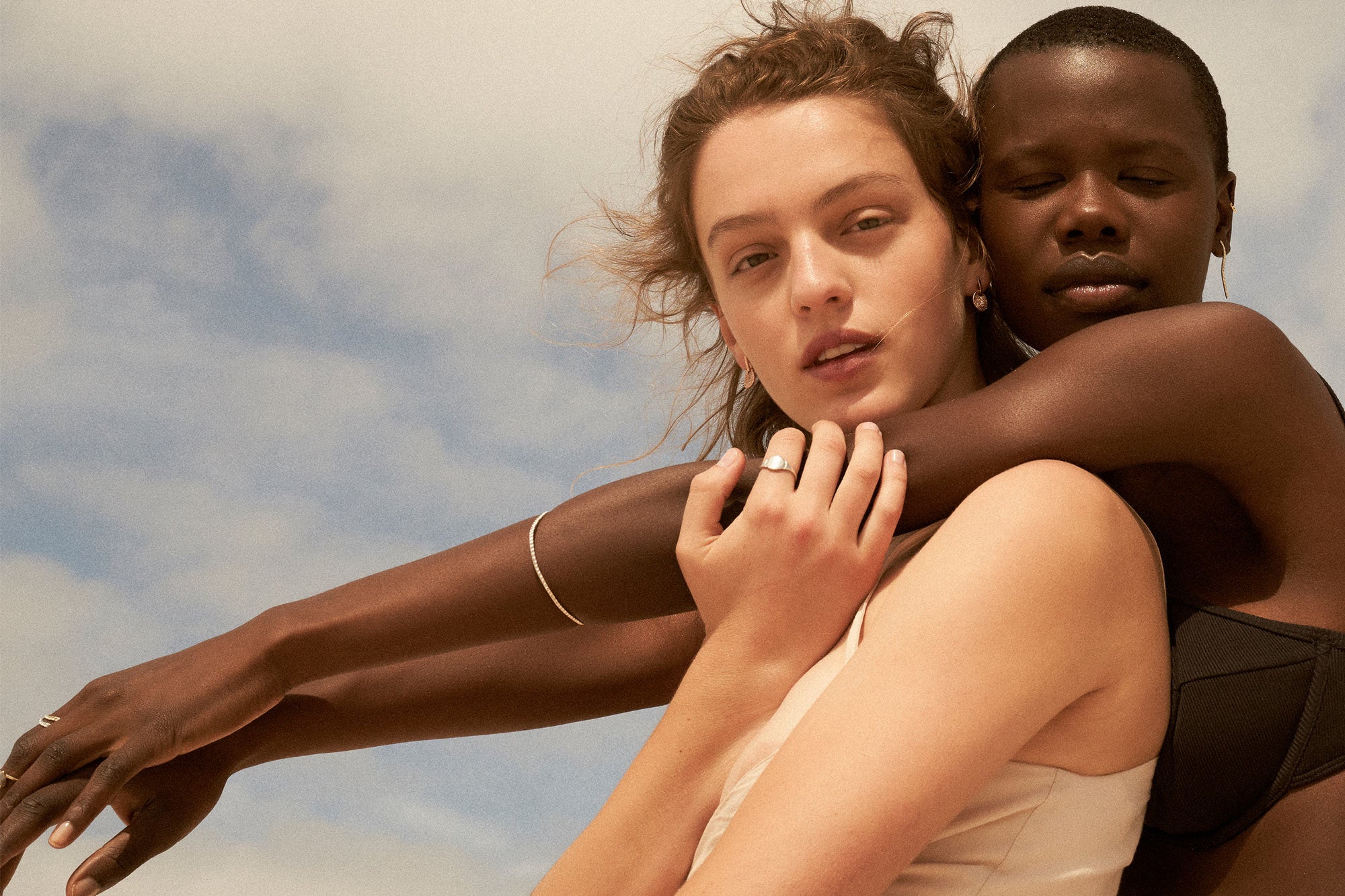 Just as the tides come and go, so does each Dear Rae collection. A little over 3 years ago we unveiled Ode to the Ocean - a joyful collection of oceanic heirlooms that celebrated Karin's love for the sea.
Although our Community has delighted in our ocean-inspired jewels, the time has now come to bid this collection farewell - with the exception of a few favourites, of course.
From today, Ode to the Ocean will be available to purchase for one more month. We'll be taking final orders up until 8 July 2022.
ODE TO THE OCEAN
The kiss of ocean on bare skin
that saltwater whisper of summer
A fragrance so captivating
it lingers long after the sun
The moon, she shapes me
an oceanic friend in cahoots
She pushes me
Pulls me
And through her ebbs and flows
binds me
With shifting tides
currents beckon me
Whisking me away
only to return me anew
Refreshed
Alive
A glistening world 
through fans of salty eyelashes
Deep below my surface
I discover jewels that were always there
Treasures found
my tide rises
I am not only wave
I am ocean
- Poem by @munnike
As we introduce new collections and expand our creative offering, we have to let go of certain treasures. To show our commitment to timeless designs that last far beyond the confines of seasonal trends, we will be seeing a few of the Ode to the Ocean jewels joining our everyday stacking collection to live on as classics. 
The Ode to the Ocean collection was about more than just adorning our community with beautiful jewels. It was also the first collection that launched our payback initiative - where we pledge 5% of all profits from the collection to an NGO. Aligning with the ocean theme, we chose the I AM WATER foundation, founded and run by Hanli Prinsloo. You can read more about I AM WATER here. 
Sign up to our mailer as we spend the month of June bidding farewell to our beloved Ode to the Ocean whilst highlighting the I AM WATER foundation and the wonderful work that they do.