ASHYAA ~ Our international stockist in Sharjah ~
Posted by KARIN MATTHEE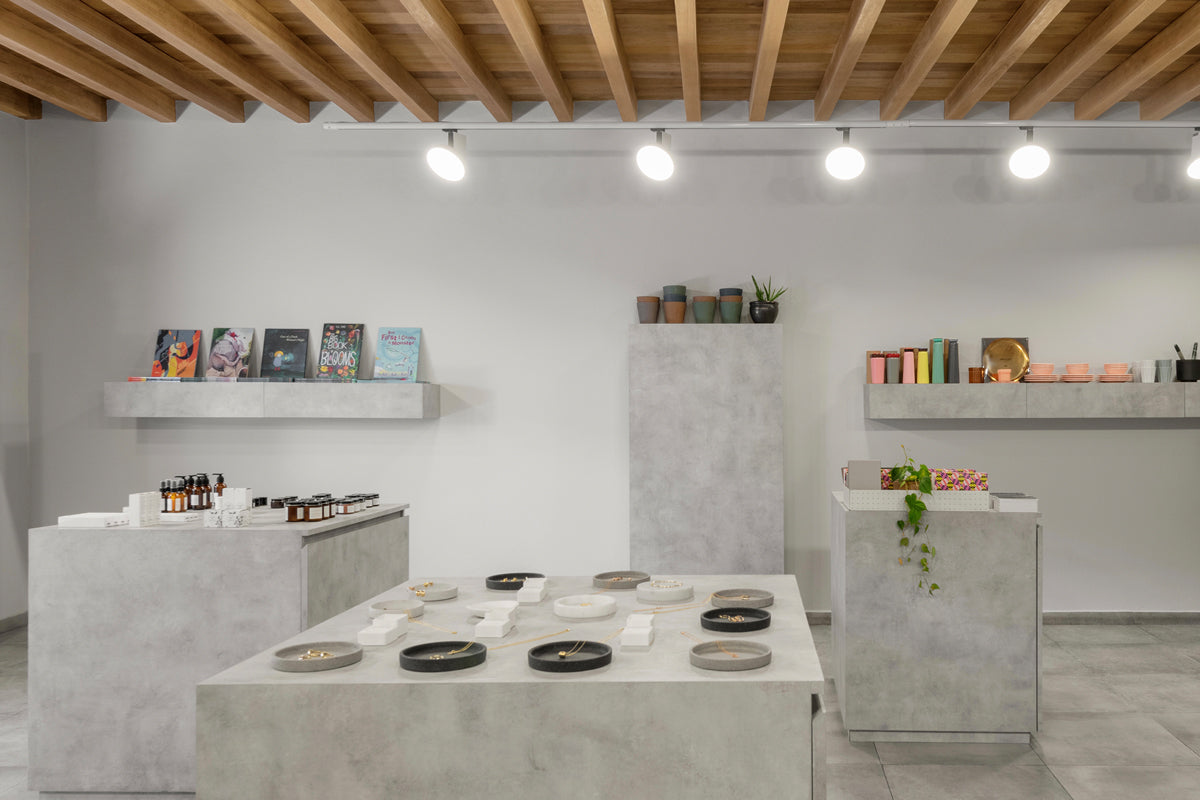 Back in 2016, Noura was visiting South Africa when - by chance - she wandered into Dear Rae. It was love at first jewel and she wasted no time inquiring about stocking Dear Rae Jewellery at Ashyaa, her exquisite store in Sharjah, UAE. 
Ashyaa was our only international stockist before the launch of Dear Rae World in 2020 - so next time you're in the Emirates, be sure to show this magnificent store some love where you'll find everything from jewels and homeware to fragrance, beauty and textiles.
Join us as we chat to Noura about her store in the Desert of Dreams.
What inspired you to open Ashyaa?
Ashyaa was inspired by the slow concept retail scene abroad, where you shop around for unique little treasures that you don't often find with mass shopping. 
Why did you choose the area of Sharjah and what makes it unique?
The location is Sharjah's old souq which was being restored at the time. The objective was to bring back soul into the area by introducing new concepts while preserving the cultural and historical symbolism. What I love most, however, is the 'unexpected' feeling that the location adds to our clients' shopping experience.
What other products do you stock - and are there any other SA brands? 
Apart from Dear Rae, I also stock Botane Skin Actives which is a skincare brand based in Cape Town. I came across Botane while visiting the city - the same way I did Dear Rae. I also stock
I also stock P.F. Candle Co., Tiny Cottons, Hay, PB 0110 Bags and Accessoires, WWAKE, and Ere Perez Natural Beauty.


Which are your best-selling Dear Rae jewels?
Clients have really been loving the Dear Rae colour diamond pieces. 
What other stores or places in the area can you recommend our customers visit?
Sharjah Art Foundation galleries are not to be missed as well as a stay at the Chedi Hotel, fabrics from Al Amiri store and, of course, coffee at Ratios. 
In 2018, the Dear Rae team visited @Ashyaauae and spent some time in beautiful Sharjah. 
You can read more about our experience here and here.
*Please note that Ashyaa is a stockist of Dear Rae World. 
*Kindly visit www.dearraeworld.com for any queries relating to Ashyaa stock. 
*If you are an international store interested in stocking Dear Rae, please contact Holly on  
info@dearraeworld.com
.