Sharjah: DESERT OF DREAMS
Posted by KARIN MATTHEE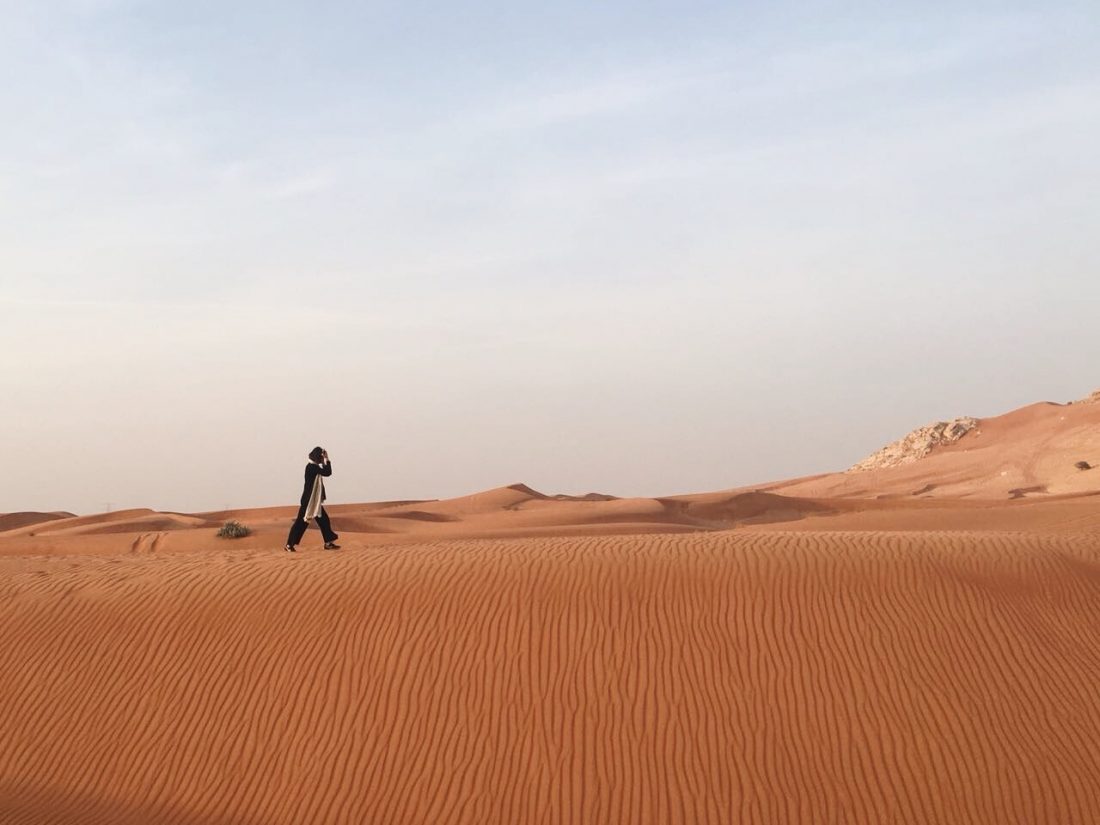 This post is long, long overdue, but like the old cliché goes, better late than never. Back in February this year, Karin and Amy travelled to the UAE to host an event at one of our favourite stockists, Ashyaa.
Ashyaa is based in Sharjah, which is the state adjacent to Dubai and the cultural capital of the UAE. As you can imagine, this means world-class exhibition spaces with equally spectacular exhibitions, insane public art and beautiful museums.
The highlight of our travels was most certainly the Mleiha Archaeological Center, a mere hour outside of the city. If you ever visit Dubai, do yourself a favour and be sure not to miss this. From the unusual, pink desert sands to the incredible staff that looked after us so well, we'll definitely be back for this experience of a lifetime.
Places we visited:
Jones the Grocer – Flag Island
If you are visiting Sharjah, making sure to have a look at http://www.sharjahmuseums.ae/  to view the selection of amazing museums on offer.