Meet Shafiek...
Posted by KARIN MATTHEE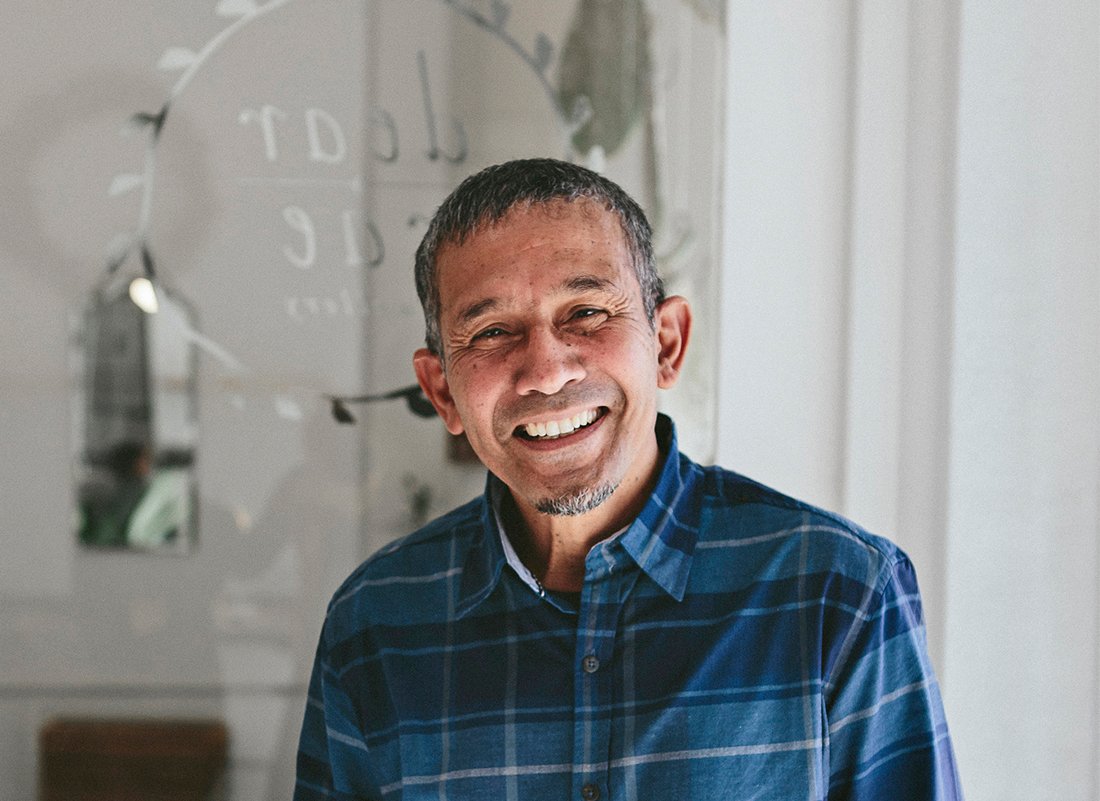 Meet 

Shafiek

 – The gentleman who enlightens us daily with his wise musings and more importantly, sets all the stones in your Dear Rae treasures.
1. We know that you started out in the jewellery industry, more specifically in setting, at a very young age. Can you tell us a little about why and how?
It was in the 1960s that circumstances dictated that I become a setter. We were forcibly removed from District Six and my dad had to buy a new house, which meant my siblings and I were forced to go and work because he couldn't possibly afford to pay the bond on his own. I was fortunate that at that time, a company called Joe Malamed Jewellers were recruiting young men for setting apprenticeships.
2. When did you meet Karin and get involved with Dear Rae?
I met Karin about six or seven years ago before she had opened Dear Rae – so our relationship is not something that just started recently. I still remember her as "the little school girl" who brought me a jewellery piece once in a while. As the years went by, she became this strong and ambitious business woman who then started Dear Rae. I became involved shortly after she opened for business.
3. Briefly explain the process of what setting entails? How is it important for the jewellery making process?
In a nutshell, it is when a diamond or gemstone is set into the jewellery piece (ring, pendant, earrings, bracelet, etc.). There are different types of settings – pave, claw, tube & channel – and it is the last part of the making process before the piece goes for polishing.
4. You grew up in district six. What was it Iike growing up there as a young boy?
It was a time when kids were kids. We played so many games, like kennetjie, hide-and-seek, hop scotch, five stones and many more. The most striking thing about growing up in district six was the diversity: Muslims, Christians, Jewish people, black, white, coloured, indian people – all living in harmony, respecting one another.
5. How do you feel the post '94 South African climate has changed the jewellery industry?
I think the biggest thing that has changed post 1994 was that people of colour were allowed to become jewellers, setters and polishers. This is where Dear Rae has set the standards. We are very diverse where our staff is concerned and may I say, a very happy family.
6. We've absolutely loved having you in the studio since permanently joining the DR team. What has your experience been like working with all the different personalities and characters in the workshop? And more specifically, working with so many women?
When it comes to working with my fellow colleagues, who all have different and amazing qualities about them, it has been a very rewarding experience. I learn from them each day and we enjoy each other's company and laughter constantly. It makes working at Dear Rae a pleasure.
With regards to the ladies of the house, besides them being ambitious and strong-willed, the love and respect all of them have shown me is very much appreciated.
 Images: Kate Mcluckie