Let's talk about ring sizing
Posted by KARIN MATTHEE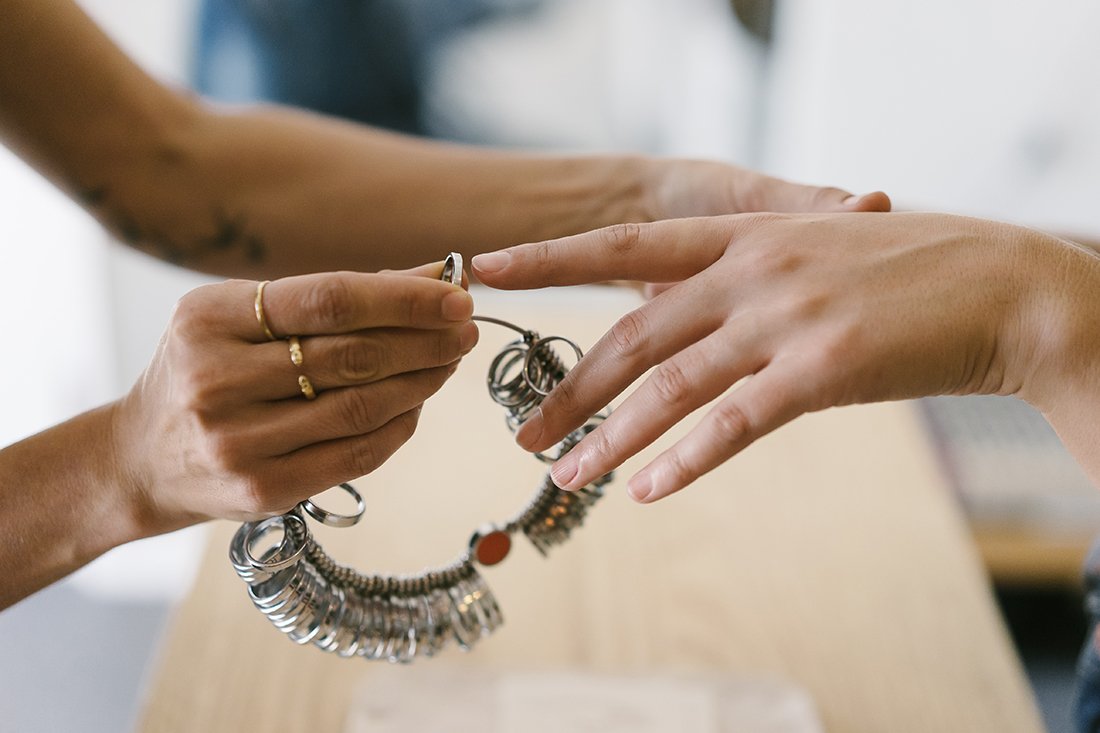 Figuring out your ring size can be tricky! Whether it's for yourself or a friend. We have put together some helpful tips below on how to get the perfect fit with Dear Rae.
~ The best way to know your ring size is to get it accurately measured at a jeweller.
~ Dear Rae offers free sizing. Come visit our studio and we will assist you in finding the perfect fit! You will walk away with a helpful card detailing your ring measurements, handy to keep when you order online or if you need to drop a hint with friends and family!
~ Everyone's hands are different, take note if you find your hands swell easily, do you work with your hands, are you hard on them, what is the wear and tear of your other jewellery like?
~ Most importantly what is most comfortable for YOU! You know your body best go with the fit that you like most.
~ We work with the British sizing which is alphabetical.
~ If you can't make it our studio you can go to any local jewellery store near you and they will assist you – make sure you ask for British sizing, as this is what you need to provide to us when ordering.
~ We know that buying a ring as a gift can be tricky, we will always do our best to help guide you, if you are unsure we help select a middle of the range size.
~ We offer free size exchanges, as long as the ring is unworn. You are welcome to visit our studio in Cape Town exchange their ring and for us to accurately measure y
our finger. We will then make a new ring specifically to fit you.
~ If you live outside of CT we offer a return shipping fee of R80 one way to ensure your ring is collected safely, brought back to us and then returned to you with the perfect fit
~ If you shop at our studio there are a range of ranges to test and try along with the most luxurious Aesop soap and handwash to pamper your hands.