DEAR RAE & KRONE - The perfect pair for the perfect pair
Posted by KARIN MATTHEE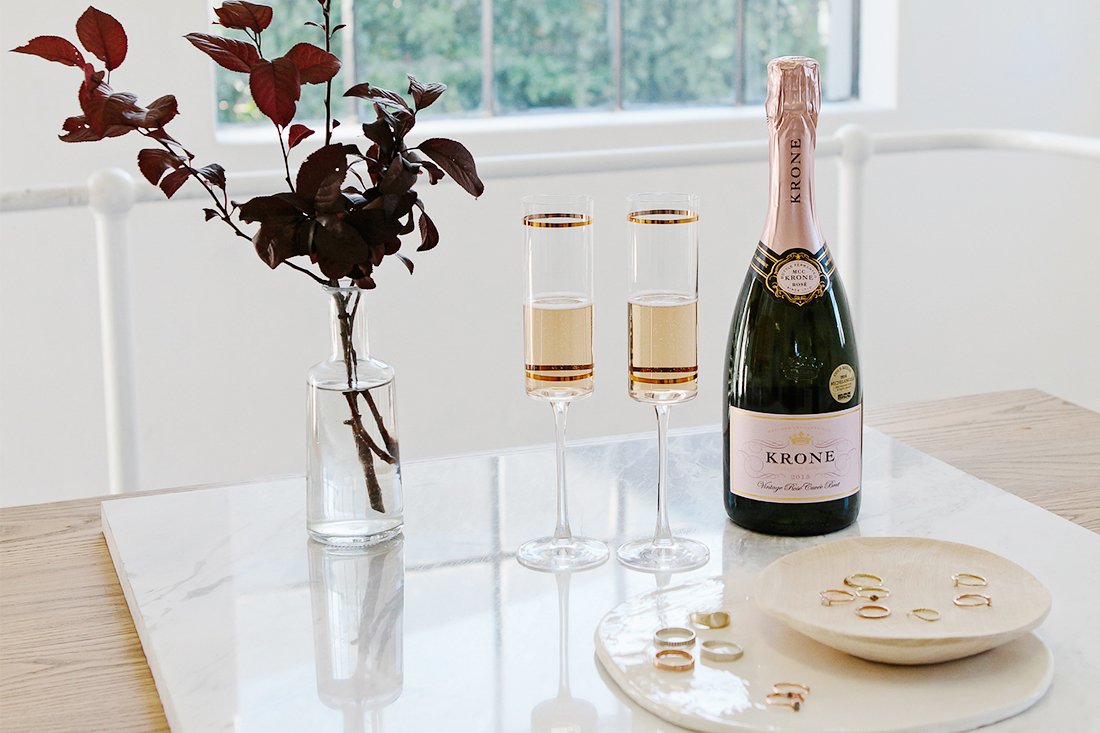 The clinking of glasses is a wonderful ritual that has been around for who-knows-how-long. It's an expression of celebration, a gesture of love, and has become synonymous with the magic of becoming engaged. Whether shared before asking the all-important question or sipped on to celebrate the 'YES,' there really is nothing that ever seals the deal quite like flutes filled with the sparkliest of wines.
In light of this much loved tradition, we're thrilled to announce our new partnership with Krone Méthode Cap Classique. You can now enjoy the exquisite taste of Krone at all our events, but most importantly, we're happy to share that when you choose Dear Rae to make your engagement ring, you can pop by the studio to collect a bottle of Borealis Vintage Cuvée Brut or Rose Cuvée Brut to celebrate your special day with.
Some may say that good things come in threes, but personally we're sticking to twos. After all, some traditions are meant to be savoured, so let's raise a flute (filled with Krone, of course) to our newest and most favourite pairings of all…
To Dear Rae & Krone; And to You and your Lover – Here's to a long life of adventures, together.
Photography Kate McLuckie | Copy Munnike Geldenhuys | Styling Amy Keevy