NEW CAPSULE || THE STONE CALENDAR
Posted by KARIN MATTHEE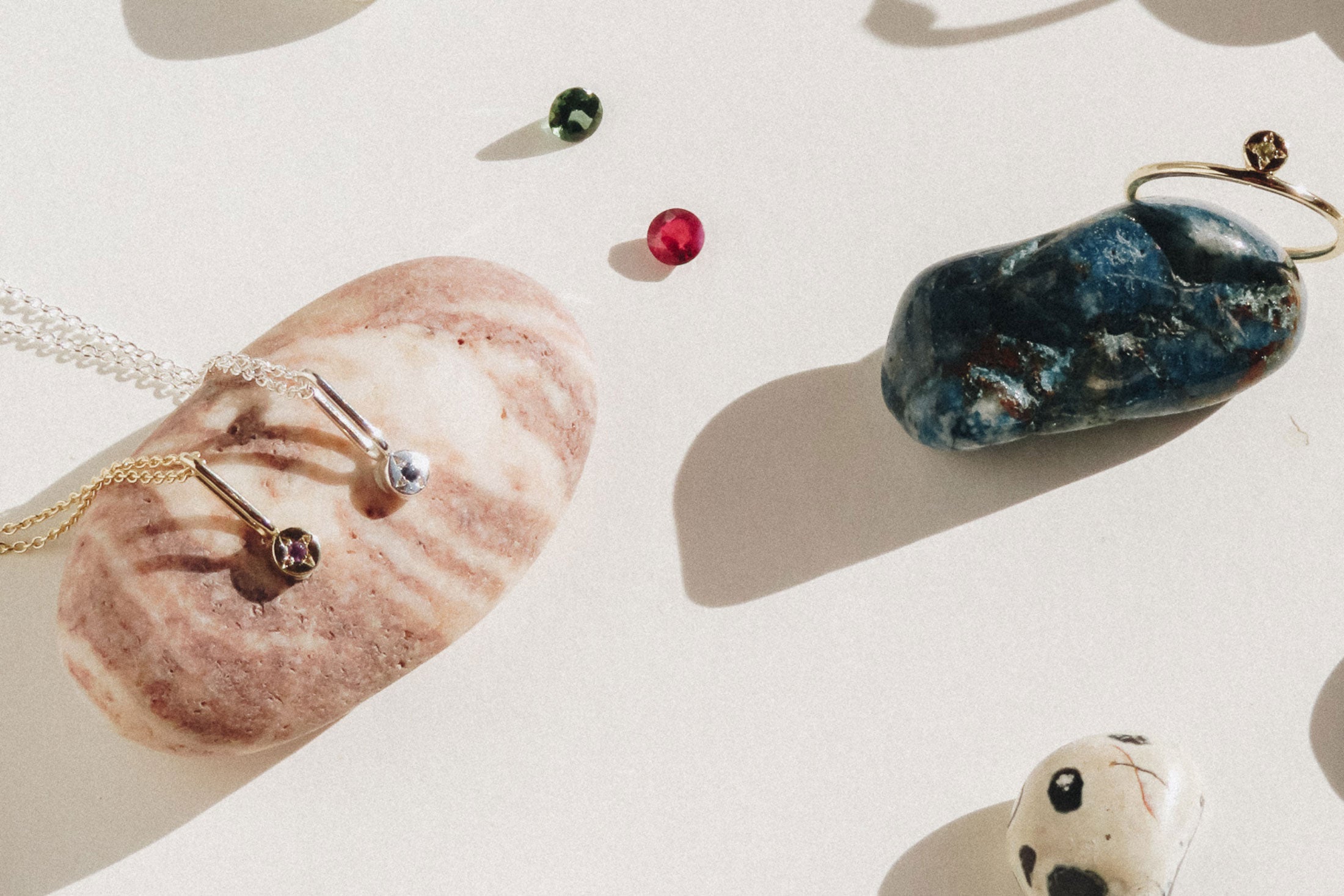 For thousands of years, birthstones have been worn as amulets, talismans, and adornments - fabled to hold mystical powers that bring health, fortune, promise, and good luck.
Imbued with special meaning and historical significance, THE STONE CALENDAR is your new capsule of collectible contemporary heirlooms. 12 months translate into 12 magnificent gemstones - expertly set and handcrafted with solid 9ct gold or sterling silver. 
Our existing DOT design from the Classics Capsule was the perfect canvas - with the addition of a central star setting to hold the petite, colourful gems that we chose for each month of the year.  
THE STONE CALENDAR index, filled with radiant hues of blue, purple, orange, red, and green, is your guide to choosing a stone that resonates with you. Showcasing captivating pops of colour, these rings, pendants and earrings can be worn in honour of your birth month; the birth month of a loved one; a noteworthy milestone or anniversary; or even just because you love the symbolism of a particular stone. Perhaps you simply find it beautiful.
Each stone brings meaning to the wearer in a gentle and understated way. So please feel free to browse beyond your birth month to discover more about each spectacular stone. The cosmological treasures in this collection can be worn alone, or stacked as a unique accent to your other Dear Rae pieces. The choice is yours to make.
Wear one; wear many. 
Wear on special occasions.
Or never take them off.