The Otter Trail
Posted by KARIN MATTHEE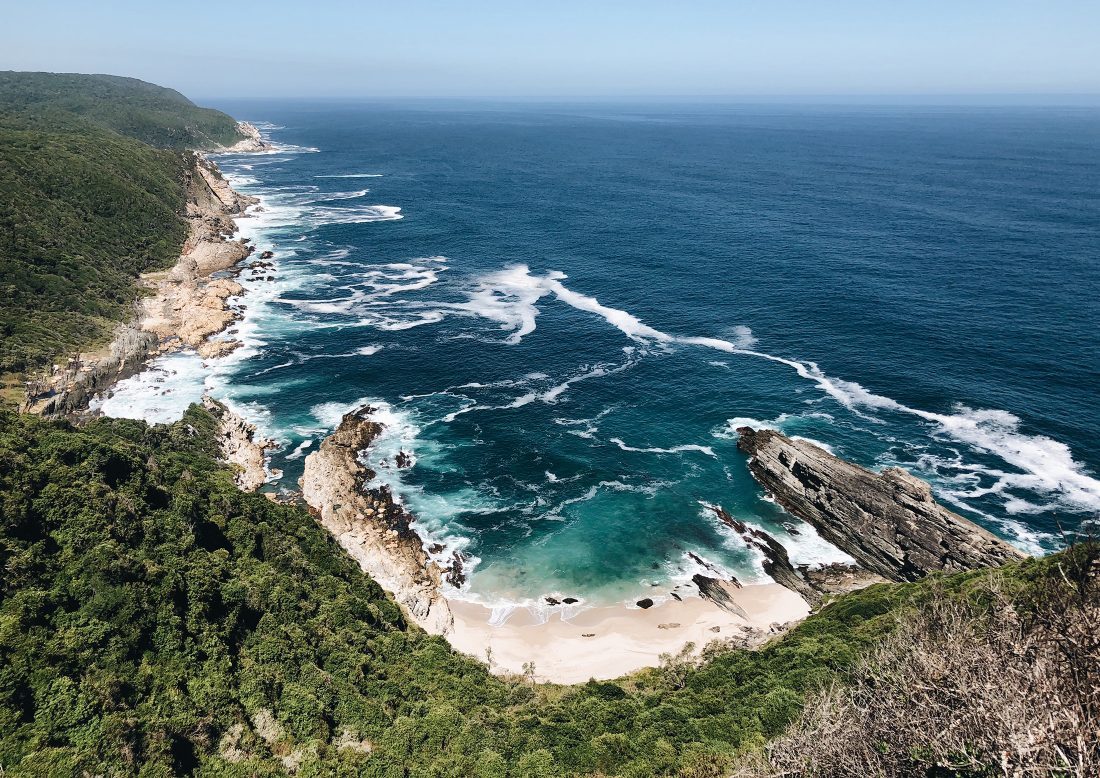 "Look at a tree, a flower, a plant. Let your awareness rest upon it. How still they are, how deeply rooted in Being. Allow nature to teach you stillness."
Eckhart Tolle
It goes without saying that we're a busy little collective here at the Dear Rae headquarters, but while we all share a great drive for the daily hustle of creating beautiful jewels, a craft we're deeply passionate about, we find it equally important to make time to find stillness to regroup and recharge. This, we've all come to agree, is always best done in Mother Nature. And that nothing ever quite compares to the inspiration she inevitably brings.
Karin, Amy and Maryke recently got the opportunity to take some time off work to immerse themselves in an extraordinary adventure – 5 magical days walking The Otter Trail.
"Undoubtedly the best known and most popular of the South African hiking trails, The Otter Trail must rank alongside the best trails in the world. It follows the spectacular Eastern Cape coastline from Storms River Mouth to Nature's Valley in the Tsitsikamma National Park."
A blissful 42.5km long and taking 4 1/2 days to complete, this magnificent (and sometimes challenging) trail follows the rugged, rocky shoreline ranging in elevation from sea level to a height of more than 150m. Most days it follows cliff tops that return back to the ocean, where we crossed great rivers, and continued back up to the incomparable views. Physically exhausted, but soulfully energised and engaged, we returned home with full hearts.
Join us as we reminisce back on our very special break in the great outdoors.
If you're interested in embarking on an Otter Trail adventure of your own, please visit the SAN Parks website for more information.
Images captured by Amy Keevy