Dear Rae wedding: Eloping in a dreamy desert
Posted by KARIN MATTHEE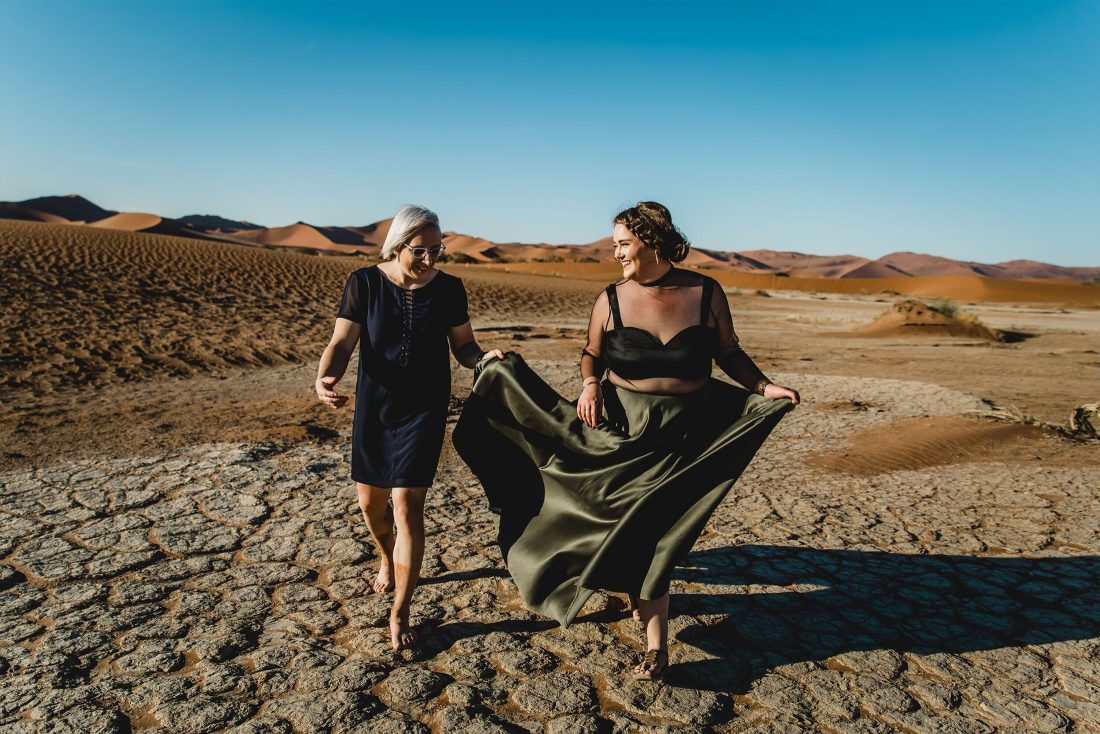 There's something truly magical about eloping. Just you and your Lover escaping to a place where no one can find you, to celebrate your love in the most intimate of ways – simply the two of you. On the 25th of September, @elenelourensbotha and @linelourensbotha eloped to the dreamy desert dunes of Sossusvlei. 
Here's their story:
"We woke up early on our elopement day to the sound of wind almost blowing the roof off. Getting married in sandstorm conditions was definitely not planned! We had to make the best of the weather conditions and with the help of our awesome photographers, @nifty_studio, we found the perfect spot for our ceremony. Even though we were surrounded by tourists, we felt completely isolated.
We said our vows in the Sesriem Canyon and then took photos in Sossusvlei. We chose Sossusvlei in Namibia as our elopement destination as we love the beauty of nature. It offered us peace and quiet, so we could remember every single second of our special day.
Dear Rae offered us classic, yet modern jewellery. With the amazing help of Cecilia, we could blend our ideas and Dear Rae's beautiful designs to create our dream wedding rings."
The rings:
Line's ring is a 9ct white gold cluster ring complete with a variety of beautiful salt and pepper diamonds.
Elene's ring comprises a 9ct white gold sun and moon ring (engagement ring) with hammered detailing, and a gap ring soldered in between – her personal take on Dear Rae's original Sun and Moon rings.