'of Earth' - The new collection from Dear Rae
Posted by KARIN MATTHEE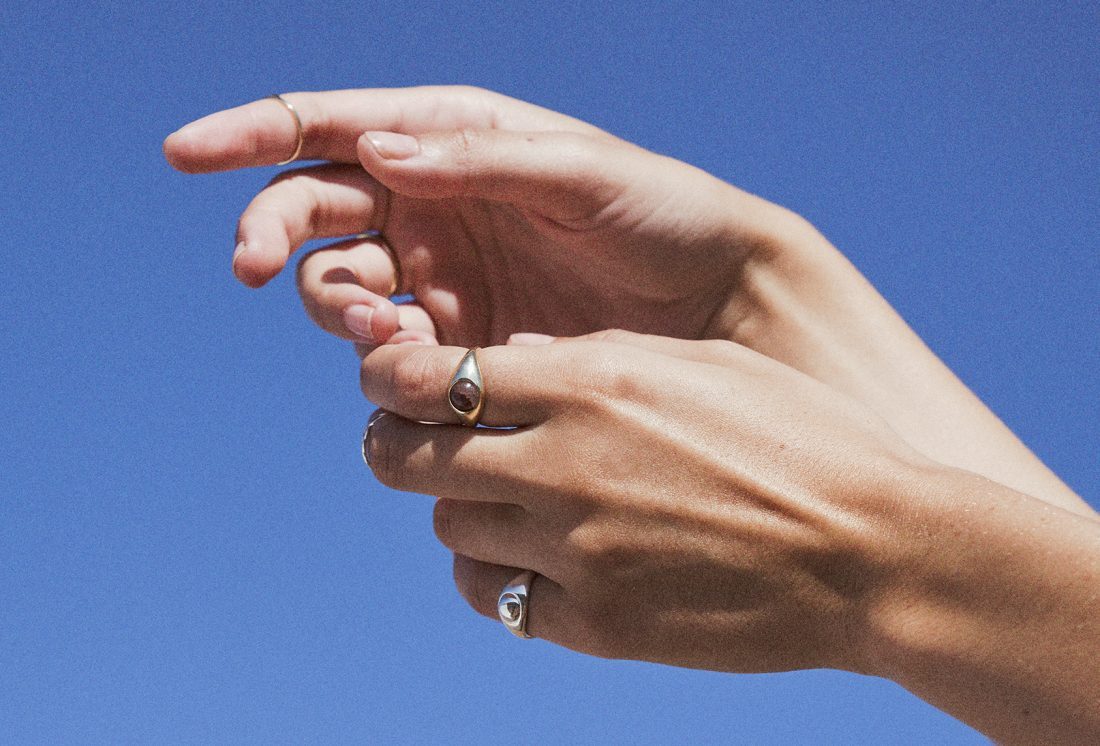 What started off as an idea for a botanical-inspired range, slowly evolved into a broader concept as Karin Rae Matthee, owner and jewellery designer of Dear Rae, started playing and unpacking her initial thoughts for her new collection. The more she drew, created and immersed herself in the process, the more she felt drawn to exploring an idea more encompassing than just botanicals. Subsequently, 'of EARTH' came into being.
Sculptural and organic in form, 'of EARTH' is inspired by the magnificence of Mother Nature and pays homage to this powerful planet we call home. Mimicking the raw shapes and textures of plants, terrains and the human body, it celebrates the natural world and our undeniable interconnectedness. What we do to nature, we do to ourselves. How we treat her, is how we treat ourselves. We are, after all, of Earth.
In addition to sterling silver and 9ct yellow gold pieces, many of which embrace spectacular gems, there are also a limited number of once-off stone pieces that are the prize artifacts of this bold new collection – never to be reproduced.
"I decided to use opaque minerals in this collection. The fact that they are not necessarily seen as precious or even semi-precious gems, I find that their incredible beauty is often overlooked. I wanted to use this range as a platform to reveal their raw, unpolished and unfaceted magnificence. These are treasures that remind us to return to nature. To return to ourselves. To return back down to Earth."
~ Karin Rae Matthee
The 'of Earth' collection comes at a time where our planet is demanding collective collaboration for a more sustainable future. To do their part, Dear Rae has pledged to donate 5% of all profits from the 'of EARTH' collection to the UMTHUNZI FARMING COMMUNITY – a social business that was founded in response to the difficulties small scale farmers are facing. With the help of Umthunzi who manage the sales, logistics and education around the business, local farmers are empowered and able to grow fresh organic produce and sell to a wide range of consumers.
Caroline Mackintosh – Photographer
Heinrich Benjamin – Photography assistant
Jane Jakobi – Makeup artist
Karin Matthee – Jewellery designer
Amy Keevy – Art director 
Munnike Geldenhuys – Poem
Taylor Fahrenfort – Jewellery stylist
Zelti February – Model
Mira Jaan – Model
Graydawn, Akina, Asha : Eleven, Atlas Label, HempLove, Ballo– Clothing
*Please note that our online store is functioning as usual, with all orders being processed and manufactured once lockdown in South African is over⁠.