Choosing the right wedding band
Posted by KARIN MATTHEE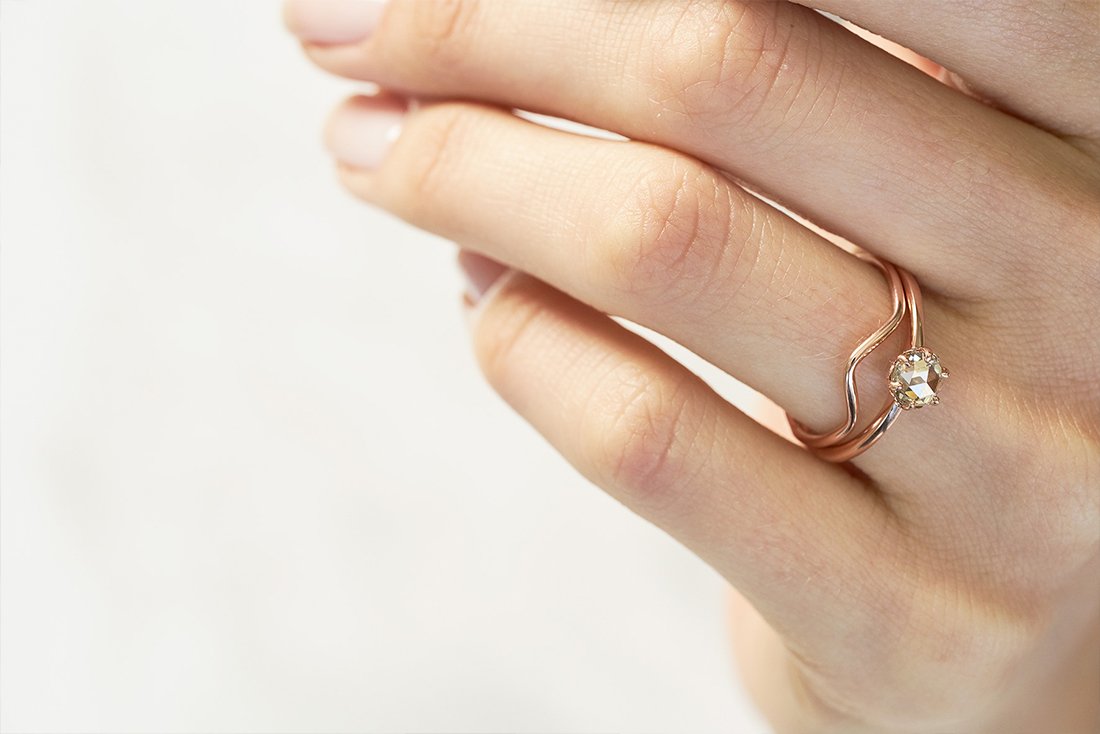 HERE COMES THE SUN, LITTLE DARLINGS…
We love that song. And we love that when the sun comes out to play, that it marks the start of the season of all seasons. We're obviously talking about Wedding Season, and if you're as excited as we are, we're gonna go ahead and assume you're engaged. Or wait. Perhaps it hasn't happened yet, but you have a sneaky suspicion that it's about to happen any day now? Nice work, detective. Either way, nothing beats that all-important moment you've been waiting for. Unless maybe, to top that off, there's a Dear Rae treasure involved.

So, whether you're quite certain you're tying the knot one of these sunny days or you have a fairly good idea that it's bound to happen at some point, we've put together some useful info that will help guide you in choosing wedding bands for your special day. Let's take a look.
WOMEN'S BANDS
Whether your engagement ring is a Dear Rae ring or not, we're always more than happy to pair it with one of our beautiful wedding bands. Our standard collection images below can be ordered online or in-store and come in either a brushed or polished finish – Both really beautiful.
Alternatively, you may be looking for a custom-made band that will fit in with the look and feel of your engagement ring. If this is the case, please get in touch with our custom design team. Custom design is anything over and above our standard selection online. Feel free to set up an appointment with the team by booking an appointment online below.

MEN'S BANDS
Beautiful men's bands are hard to come by, which is why we've tried to create a little bit of variety in our men's collection. We have some really great simple bands in different widths and if you are looking for something different, we also have a selection of signet rings. If you'd like to take a look, click here:
We do recommend you pop into our studio to have your fingers measured. And for the guys, it helps to see the different metals, as well as view the different widths. We work in silver, yellow gold, rose gold and white gold. We also do brushed and polished finishes, so you are more than welcome to choose what works for you. Again, if you are looking for something a bit more tailored, our design team is always up for the challenge.
HAND-ETCHED ENGRAVING
To add a beautifully handcrafted touch to your wedding bands, we also offer hand-etched lines which represent the date of your wedding day, or alternatively, hand-etched Roman numerals. Please see below:
Please do note that we do not have traditional engraving facilities, so if you are interested in adding any other sort of engraving, we can recommend Lazer Options (based in Cape Town) or you can use an engraver of your choice.
So, there you have it. Whatever you do and whoever you choose to make your wedding bands, don't leave it to too late. We recommend you start the process at least 3 months before.
Let the season commence!